Dogs And Puppies Classifieds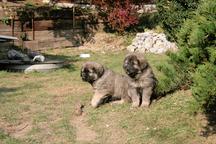 Kennel Bony-Beny sells dogs for excellent parents. Excellent guards and companions, independent and undemanding. Always loyal and devoted to his family. The Committee trusts with c...
Last update: 08. Feb, 2013
Country: Slovakia
Price: 500.00 EUR
Breed: Yugoslavian Shepherd Dog - Sharplanina (041)
Category: Puppies for sale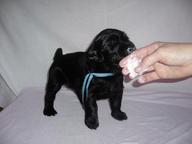 Kennel of the Black Pearl sells puppies Flat Coated Retriever with PP Litter "A" Puppies were born October 7, 2011 (taking the first half of December 2011) A total of 12 puppies bo...
Last update: 08. Feb, 2013
Country: Czech Republic
Price: 0.00 EUR
Breed: Flat Coated Retriever (121)
Category: Puppies for sale
Pages