Cirneco dell Etna (199) puppies for sale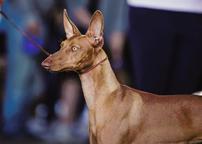 Kennel "WildLife Magic" sell cirneco dell'Etna puppies. from parents with pedigree. Rare and amazing ancient breed that is so tender from one side (at home) and so active and full of h...
Last update: 29. Jan, 2020
Country: Ukraine
Price: EUR
Category: Puppies for sale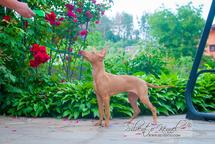 Mother / Father are from SICILY (It). Stud in Italy (Sicily). 6000 km by the car. Only best Sicilian bloods. Very show-promissing puppy. Good health, amazing exterior and temperament. Rare and amazing...
Last update: 22. Jun, 2018
Country: Ukraine
Price: EUR
Category: Puppies for sale