Puppies for sale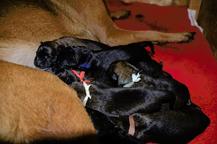 Kennel Moravicus Thesaurus offers malinois puppies available for reservation. Father: INGO VAN DE LEMAHOF (NL) (Badjo van Robbyfarm + Makecha's Chita) KNPV – PH1, PH2 and tracking certificate, KNPV c...
Last update: 08. Nov, 2018
Country: Czech Republic
Price: 800 EUR
Breed: Belgian Shepherd Dog (015)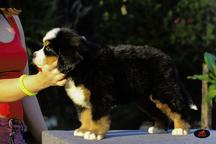 3 males and 3 females in Afrodita's Hall of Fame kennel are available to new homes. For more info and pictures please contact me Dam: Jch,Ch Emmie Pride of Justin HD A/A, ED 0/0 Sire:GrCh,Ch,Jch...
Last update: 11. Oct, 2018
Country: Serbia
Price: Contact
Breed: Bernese Mountain Dog (045)
DOB: 19.05.2017 Sire: Tiger Molosos Gratzi Dam: Mimi Dog Doll Lambada PRA/PLL - clear by parents Nice size, perfect anatomy, great temperament for show. Pedigree: http://www.chinesecrested.no/pedigree...
Last update: 25. Sep, 2018
Country: Ukraine
Price: 1000 EUR
Breed: Chinese Crested Dog (288)
Dobrý den nabízím 6 měsíční fenku šiperky. Důvod prodeje je ten, že na ni nemám čas a nechci aby doma trpěla, je zvyklá na byt ráda se přátelí s ostatními zvířátky i lidmi. Je hodná, učenlivá a šílený...
Last update: 24. Sep, 2018
Country: Czech Republic
Price: 8000 Kč
Breed: Schipperke (083)

They are great with adults,children,sheep,cats and other dogs.They love everybody.These two deserve a home where they will be cherished. Would prefer them to stay as a pair.
Last update: 21. Aug, 2018
Country: Belgium
Price: 170 EUR
Breed: Samoyed (212)

Blue color (color genetics), incredible backbone and excellent anatomy. Have a great perspective for exhibitions and breeding. All puppies are from parents strong bones, strong limbs, large heads and...
Last update: 15. Aug, 2018
Country: Russia
Price: 1500 EUR
Breed: Neapolitan Mastiff (197)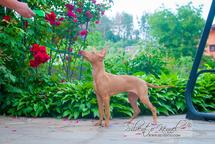 Mother / Father are from SICILY (It). Stud in Italy (Sicily). 6000 km by the car. Only best Sicilian bloods. Very show-promissing puppy. Good health, amazing exterior and temperament. Rare and amazing...
Last update: 22. Jun, 2018
Country: Ukraine
Price: EUR
Breed: Cirneco dell Etna (199)
We accept booking of our puppies from a proven, top-notch combination of excellent parents, exterier and character preconditions. Father: Marfy's Conty (Cuba's brother from Marfy the Vice-Wo...
Last update: 11. Jun, 2018
Country: Czech Republic
Price: Price with personal booking agreement
Breed: Weimaraner (099)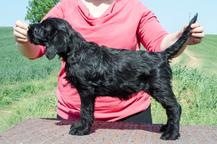 Kennel ZO ŠTEPNÍC offers puppies born 04.03.2018. The puppies are completely vaccinated, chipped, with Europas. They come from a high-quality connection to parents of a good and balanced nature. Mothe...
Last update: 06. May, 2018
Country: Slovakia
Price: 600 EUR
Breed: Giant Schnauzer (181)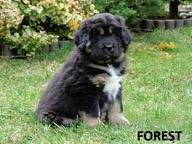 We offer for sale puppies of tibetian mastiff with pedigree, parents succesfull , father - Djego od Křemílka-HD 0/0, Junior Champion, Slovak Champion, Slovak Grand Champion, Hungarian Champion, mother...
Last update: 27. Apr, 2018
Country: Slovakia
Price: 600 EUR
Breed: Tibetan Mastiff (230)
Pages