Dogs and puppies for sale in Serbia
Official name: Republic of Serbia
Continent: Europe
Maltezer štenci za rezervaciju male/female
Last update: 09. May, 2022
Price: Dogovor
Breed: Maltese (065)
Category: Puppies for sale

On sale oranges puppies all information on phone number viber : +381 644021713
Last update: 18. Apr, 2022
Price: 1500eur
Breed: Pomeranian
Category: Dogs for sale

On sale cane corso walls female
Last update: 18. Apr, 2022
Price: 1000 EUR
Breed: Italian Corso Dog (343)
Category: Dogs for sale

American Akita with Serbian and Bosnia papers and pedigree for sale
Last update: 18. Apr, 2022
Price: 1700eur
Breed: American Akita (344)
Category: Dogs for sale

Two puppies for sale Available one male and one female Contact me for more photos and video of all my dogs Email address djoleshivaaa@gmail.com +381601135288 viber
Last update: 17. Apr, 2022
Price: 500 EUR
Breed: American Pit Bull Terrier
Category: Puppies for sale

Beautiful lagotto romagnolo puppy girl, her name is Giny, ready for reservations and soon for new homes. She loves to play, cuddle and be a true baby. Baby is dewormed, vaccinated, chipped with Eu doc...
Last update: 07. Apr, 2022
Price: 1000 EUR
Breed: Poodle (172)
Category: Puppies for sale

Champion bloodline liter of 2boys and 2girl available for reservations. Standard colors, FCI, pedigree, puppies will be health tested,and you will have health guarantee, microchip and all the document...
Last update: 16. Feb, 2022
Price: 1000e
Breed: French Bulldog (101)
Category: Puppies for sale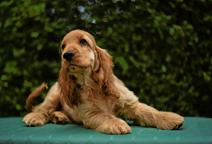 SHTAYGA'S kennel. 2 golden boys. Show parents. FN,PRA clear. 3 months old. http://ingrus.net/cocker/en/testmating/9369/2182010
Last update: 28. Aug, 2021
Price: 1200 EUR
Breed: English Cocker Spaniel (005)
Category: Puppies for sale

Šest bistrih, zdravih, veselo razigranih štenadi raznih boja. Njihovi roditelji su odano poslušni, inteligentni domaćinski psi, manjeg rasta ali izuzetni lovci. Različitih su boja što se može videti...
Last update: 17. Jun, 2021
Price: Negotiable
Breed: Crossbreed
Category: Puppies for sale
We offer Siberian Husky puppies open for reservations. We offer 2 males. Male No. 3 is Black-tan with white point with agouti genes, has a full mask, the third puppy is agouti. Puppies will be vaccina...
Last update: 30. May, 2021
Price: 950 EUR
Breed: Siberian Husky (270)
Category: Puppies for sale
Pages