Dogs and puppies for sale in Serbia
Official name: Republic of Serbia
Continent: Europe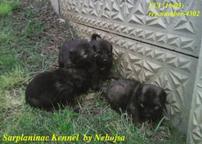 We have puppies for sale. The combination of Tyson x Astra. For more information, please call us or visit our website. Youtube: http://www.youtube.com/user/blackstena86 Facebook: Yugoslavian Shepherd...
Last update: 18. May, 2014
Price: negotiable
Breed: Yugoslavian Shepherd Dog - Sharplanina (041)
Category: Puppies for sale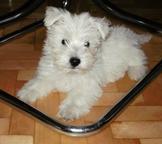 Beautiful westie girl puppy for sale,vacinated and free from parasites,lines Alborada and Melograni,with many many titles like EU CH,SRB CH,IT CH,MX CH and many more.They are litle growth,do not shed...
Last update: 25. Aug, 2013
Price: 400$
Breed: West Highland White Terrier (085)
Category: Puppies for sale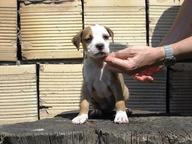 American staffordshire terrier show guality puppies for sale. http://www.pedigreedatabase.com/american_staffordshire_terrier/dog.html?id=1994264-danterstar
Last update: 19. Jun, 2013
Price: 500 €
Breed: American Staffordshire Terrier (286)
Category: Puppies for sale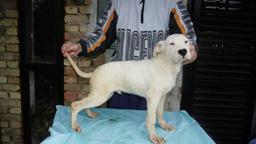 Puppies were born 12.11.2012. from a combination: father SASA OF Vemic: Hungary Clubshow 2010 judge Inzoli (Ita)-Intermediate class winner, Speciality dog ​​show 2010.judge Bellavitis (Arg)-open class...
Last update: 10. Mar, 2013
Price: 900EUR
Breed: Dogo Argentino (292)
Category: Puppies for sale