Dogs for sale

Macau area
Last update: 04. Dec, 2022
Country: Macau
Price: 590 EUR
Breed: French Bulldog (101)

On sale oranges puppies all information on phone number viber : +381 644021713
Last update: 18. Apr, 2022
Country: Serbia
Price: 1500eur
Breed: Pomeranian

On sale cane corso walls female
Last update: 18. Apr, 2022
Country: Serbia
Price: 1000 EUR
Breed: Italian Corso Dog (343)

American Akita with Serbian and Bosnia papers and pedigree for sale
Last update: 18. Apr, 2022
Country: Serbia
Price: 1700eur
Breed: American Akita (344)

We are pleased to announce that we have a wonderful litter of pomeranian spitz puppies. On January 16, 2 females and 3 cream-colored males were born. Our dogs are members of our family, they live wit...
Last update: 16. Feb, 2022
Country: Poland
Price: 1700 EUR
Breed: Pomeranian

Girl with korean blood. Beautiful, with excellent white hair, kindly to kids. Location- Ukraine
Last update: 14. Oct, 2021
Country: Ukraine
Price: 1700EUR
Breed: Maltese (065)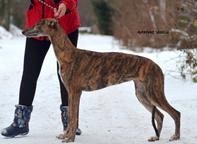 Kennel "Artefakt" offers for sale teenager of the Greyhound (English Greyhound) From the wonderful titled pair Artefakt Nobleman (Magnate) and Artefakt Vivat (Oda) Pedigree: http://greyhound-data.com/...
Last update: 09. Mar, 2018
Country: Russia
Price: 1500 EUR
Breed: Greyhound (158)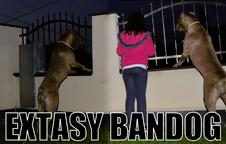 We accept reservation on breeding 2017.Puppies will born in APRIL. Our breeding is based on deep generation guard dogs for personal protection.Puppies will be chipped, vaccinated with pedigree. facebo...
Last update: 24. Feb, 2017
Country: Slovakia
Price: 1200 EUR
Breed: American Pit Bull Terrier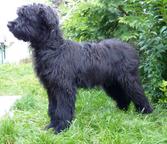 Buy a black dog with pedigree, born April 6, 2013, fully vaccinated, dewormed, microchipped, even temperament, excellent family, info on boramo@centrum.cz
Last update: 07. Nov, 2013
Country: Czech Republic
Price: agreement
Breed: Briard (113)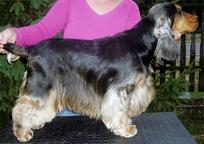 Multi CH, ICH. Rizi-Bizi Sable Tumbler"Toby" He is available for stud! Frozen semen is available! He can produce these colours: sable dark-light, chocolate sable, gold sable, gold, chocolate and tan,...
Last update: 08. Feb, 2013
Country: Hungary
Price: 500.00 EUR
Breed: English Cocker Spaniel (005)
Pages