Bullmastiff (157) puppies for sale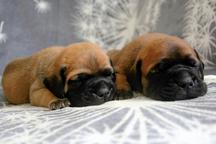 Kennel "z Černé kovárny" is happy to offer you puppies of bullmastif born on 2 June, 2023. Puppies are with pedigree (FCI) and will be ready to go to the new homes from 23 July, 2023. We are...
Last update: 25. Jun, 2023
Country: Czech Republic
Price: 800 EUR
Category: Puppies for sale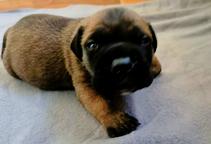 Kennel (registered breeding) ValiantBull's Bullmastiff kennel offers for sale a beautiful female Bullmastiff puppy after beautiful and successful parents at European shows. Father: AVGVSTVS I. C...
Last update: 27. Oct, 2022
Country: Slovakia
Price: Negotiable
Category: Puppies for sale