Siberian Husky (270) puppies for sale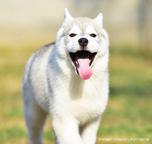 We offer litter from health-tested parents & champions. We have breed Siberian Husky since 2007, using world-famous bloodlines and the selection of the best dogs. We breed more than 43 champions (...
Last update: 18. Apr, 2017
Country: Macedonia (FYROM)
Price: 1500 EUR
Category: Puppies for sale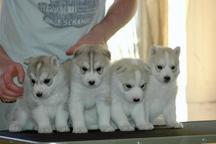 Home Breeding purebred dogs SILVER LUCK recommend you the puppies with excellent pedigree. In a litter born 10/22/2011 is 4 beautiful puppies - 2 males and 2 females, all the silver-white coat. The pa...
Last update: 14. Apr, 2013
Country: Poland
Price: 400.00 EUR
Category: Puppies for sale