Great Dane (235) puppies for sale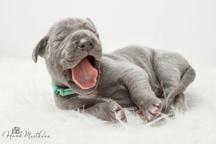 The Czech Breeding station Hedgehog from Lety, based in Prague (Czech Republic) is selling GREAT DANE puppies - 4 blue males, 1 blue female, 3 black males, 1 black female.
Last update: 05. May, 2016
Country: Czech Republic
Price: 1000 EUR
Category: Puppies for sale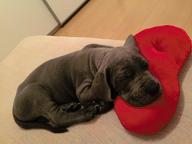 Kennels Great Danes blue-between Ludwig Blau PP in the district of Bratislava-country, offering for our puppies with pedigree -PP- / pedigree / in blue and puppies in color graphite black / blue / bor...
Last update: 25. Jan, 2015
Country: Slovakia
Price: 800 eur
Category: Puppies for sale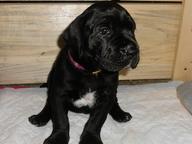 CH.s.GENUS EXCELLENT for sale black puppies Great Danes born 27.2.2013.Předpoklad beautiful exterior and excellent povah.Matka and father show successful , Health, and excellent character
Last update: 10. Apr, 2013
Country: Czech Republic
Price: Great Dane
Category: Puppies for sale