Dogs and puppies for sale in Germany
Official name: Federal Republic of Germany
Continent: Europe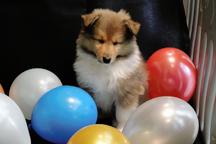 Wir haben zobelfarbene Colliewelpen von unserer Weltsiegerin 2021 Connydream Magic of harmony! Für 1 wunderschönen Rüden suchen wir noch das richtige Reiseziel aus dieser sehr vielversprechenden Verpa...
Last update: 04. Jun, 2022
Price: 1700,00
Breed: Collie Rough (156)
Category: Puppies for sale
Thailand Ridgeback Welpen Eine seltene und aussergewöhnliche Rasse aus Championzucht mit FCI/VDH/CER Papieren entwurmt,geimpft,gechipt und EU Heimtierausweis.Bestens auf ihre Umwelt geprägt.Nur an ver...
Last update: 18. Jan, 2022
Price: Verhandelbar
Breed: Thai Ridgeback Dog (338)
Category: Puppies for sale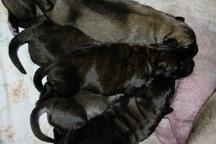 We are registered and certified hobby breeders. We strictly reject kennel keeping. Our dogs: live with the family are socialised and have a solid character know the road traffic and like t...
Last update: 04. Dec, 2019
Price: 2500,00
Breed: Mastiff (264)
Category: Puppies for sale

Puppies are born and lovingly raised in our house. Each potential buyer can get plenty of photos of our dogs-children from the their first day of life. Parents of our puppies are champions and grand...
Last update: 04. May, 2017
Price: 1200EUR
Breed: Irish Red Setter (120)
Category: Puppies for sale