We are registered and certified hobby breeders. We strictly reject kennel keeping.
Our dogs:
live with the family
are socialised and have a solid character
know the road traffic and like to ride in the car and the suburban train with us
are safe for everyday life
can move freely in house and garden
Our puppies:
are raised and socialized in the house
are de-wormed 4 times
are vaccinated according to age at hand-over
About us:
Breeder in the Club für Molosser e.V.
Tested and certified breeding conditions
Our dogs have successfully passed the breed specific health controls and the breed usage test.
The name "vom Selzerbach" is tested, approved and protected by the FCI, the VDH and of course the CFM.
Breeding from old bloodlines (e.g. Bredwardine) is important to us. We place great value on the mating of healthy, bone-strong, stable and breed-typical parents. The parents were successful at national and international exhibitions. Our puppies grow up with children in the house and are socialized, stable and suitable for everyday life. Our puppies are appreciated internationally as therapy dogs, companion dogs and family dogs.JORDAN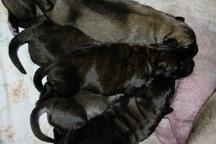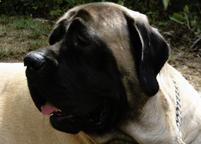 Category: Puppies for sale
Papers: Yes, it has
Breed: Mastiff (264)
Gender: Bitch, Male
Date of birth: 24. Nov, 2019
Price: 2500,00