Mastiff (264) puppies for sale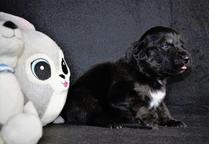 On 05.01.2021 puppies were born after an exceptional pair Bono Beskerm & Lara Dewi Saraswati. All babies are black and tan, black with light smokes. Bono is a titled male, with great movement, b...
Last update: 23. Jan, 2021
Country: Poland
Price: 1600 EUR
Category: Puppies for sale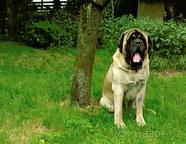 An extraordinary offer of English Mastiff puppie: males and females with FCI pedigree, healthy and strong parents. Raised up in a family with love, used to live inside. Both parents are friendly to pe...
Last update: 26. Jul, 2020
Country: Czech Republic
Price: 1500EUR
Category: Puppies for sale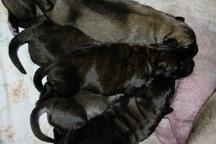 We are registered and certified hobby breeders. We strictly reject kennel keeping. Our dogs: live with the family are socialised and have a solid character know the road traffic and like t...
Last update: 04. Dec, 2019
Country: Germany
Price: 2500,00
Category: Puppies for sale