Ibizan Warren Hound (089) puppies for sale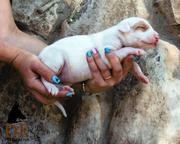 Available two females and two males from my current litter of Ibizan hounds, the parents are working, with health test, with pedigree and puppies with BAER test.
Last update: 13. Jun, 2023
Country: Spain
Price: 1300 EUR
Category: Puppies for sale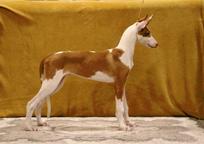 Show class puppy with full pedigree, full vaccination, DNA certificate is looking for his forever family. Puppy's name is La Farge Baltas Vejas. Due to our kennel's particularly high selecti...
Last update: 13. Jan, 2023
Country: Lithuania
Price: 2100 euro
Category: Puppies for sale