Irish Terrier (139) puppies for sale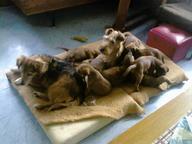 Chovná st. Arno Lipnice nabízí štěňata z výborného spojení, oba rodiče šampioni, otec lovecky vedený. Jedná se o rodinný odchov s plnou socializací. Štěňata mají výstavní i pracovní předpoklady a hodí...
Last update: 17. Jan, 2019
Country: Czech Republic
Price: 10000 CZ
Category: Puppies for sale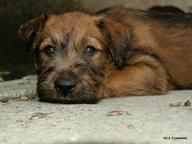 Hereby we offer very handsome puppies of irish Terrier with proved descent. Girls and boys with promis of an excellent character and look. The puppies are adequate for dog breeding, exhibitions, sport...
Last update: 08. Feb, 2013
Country: Slovakia
Price: 700.00 EUR
Category: Puppies for sale