Bloodhound (084) puppies for sale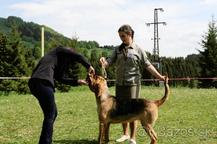 Buy a beautiful bloodhound breed puppies. Breed with an excellent nose for tracing wounded animals as well as missing persons. Breed suitable as a family friend Since it despite its size characterized...
Last update: 17. May, 2017
Country: Slovakia
Price: 1000 EUR
Category: Puppies for sale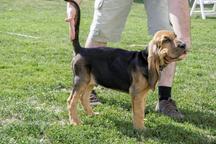 Lovely puppies, from Junior and Senior Hungarian and Romanian Senior champion Mother (MEOE Res. CACIB ex.1 MEOE CAC ex. 1./ MEOE HPJ ex. 1. / MEOE HFGY ex. 1 / MEOE HPJ/Junior Winner ex. 1. Best Junio...
Last update: 22. Aug, 2016
Country: Hungary
Price: Negotiable
Category: Puppies for sale

bloodhound puppies for sale father and mother are champion comes with excellent blood.more inf.bloodhound-slovakia.mypage.cz
Last update: 27. Aug, 2013
Country: Slovakia
Price: negotiable
Category: Puppies for sale