Irish Soft Coated Wheaten Terrier (040) puppies for sale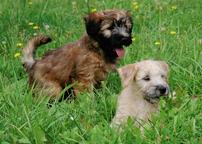 I'm offering for sale puppies of this wonderful breed. Father Camillo Wheaten Momart, CAC, Res. CACIB, mother imported from USA. This breed is wonderful for home, since they don't shead, great with ki...
Last update: 08. Feb, 2013
Country: Czech Republic
Price: 600.00 EUR
Category: Puppies for sale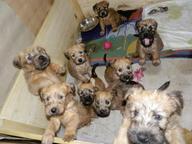 We have available puppies of Irish Soft-Coated Wheaten Terrier. They're beautiful, healty and have pure Irish line, which is our primary breeding goal. Both parents are successful dogs with medical ex...
Last update: 08. Feb, 2013
Country: Slovakia
Price: 800.00 EUR
Category: Puppies for sale