Irish Wolfhound (160) puppies for sale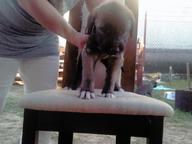 I take record of the IW puppies without PP PP with the parents, when the collection will začipované, vaccinated, wormed. Subscriptions can be in September, visits welcome. Consulting services samozrej...
Last update: 22. Aug, 2013
Country: Slovakia
Price: negotiable
Category: Puppies for sale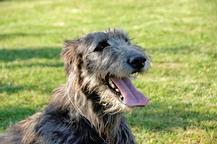 Irish Wolfhound - Irish Wolfhound - exclusive puppies with pedigree of the litter with excellent German and Nordic pedigree. Absolute foreignness lines. All medical tests, including blood tests before...
Last update: 17. Feb, 2013
Country: Czech Republic
Price: 800 EUR
Category: Puppies for sale