Tibetan Terrier (209) puppies for sale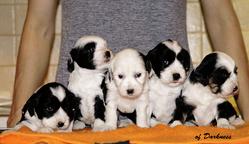 Beautiful puppies of Tibetan Terriers 1 month old after top parents. They will be available at the beginning of January. Father import England, mother import Sweden both parents have health tests and...
Last update: 07. Dec, 2019
Country: Czech Republic
Price: 1 EUR
Category: Puppies for sale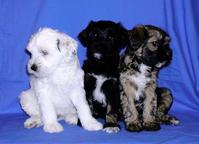 The kennel Touch of Empathy have puppies (sable, white and tricolor) after show leading parents (Interchamp., Multichamp.) checked for hereditary diseases (HD, PL, DNA tests). They are available from...
Last update: 08. Feb, 2013
Country: Slovakia
Price: 700.00 EUR
Category: Puppies for sale