Yugoslavian Shepherd Dog - Sharplanina (041) puppies for sale
FCI number: 041
Original name: Jugoslovenski Ovcarski Pas - Sarplaninac
Country of origin: Serbia, Macedonia (FYROM)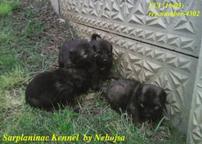 We have puppies for sale. The combination of Tyson x Astra. For more information, please call us or visit our website. Youtube: http://www.youtube.com/user/blackstena86 Facebook: Yugoslavian Shepherd...
Last update: 18. May, 2014
Country: Serbia
Price: negotiable
Category: Puppies for sale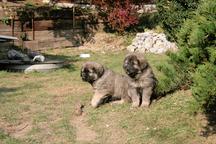 Kennel Bony-Beny sells dogs for excellent parents. Excellent guards and companions, independent and undemanding. Always loyal and devoted to his family. The Committee trusts with children. Sampling im...
Last update: 08. Feb, 2013
Country: Slovakia
Price: 500.00 EUR
Category: Puppies for sale