Beauceron (044) puppies for sale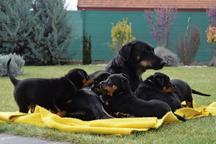 Beauceron - puppies for sale Available (black & tan) male and female beauceron puppies from working parents! Puppies recommended for shows, sport, canicross, obedience, frisbee, guarding, family...
Last update: 02. Jan, 2017
Country: Slovakia
Price: Negotiable
Category: Puppies for sale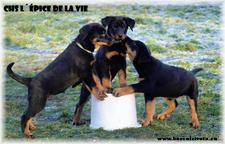 3 females still for sale, puppies were born 13.10.2013 - parents: CHCS Artzain du Domaine de Gardiens de la Vallée x JCh.Constance l´Ami Noir. Puppies are lively, friendly, inquisitive, fearless femal...
Last update: 07. Jan, 2014
Country: Czech Republic
Price: 750EUR
Category: Puppies for sale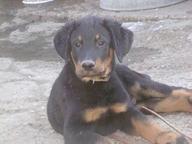 Kennel z Babanovho vŕška we offer a massive puppies 12 weeks after the show and work-very-successful parents (father DBK: 0/0 and mother: 1/1)with excellent nature, that are for sale now. Puppies are...
Last update: 08. Feb, 2013
Country: Slovakia
Price: 250.00 EUR
Category: Puppies for sale