Boerboel puppies for sale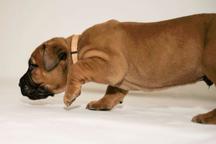 Kennel Alba Malum offers dog breeds Boerboel from a very perspective connection. Both parents of beautiful robust characters, RTG 0/0, puppies born 29.9.2017, December. Father: multi champion RAINBOW...
Last update: 06. Nov, 2017
Country: Slovakia
Price: Negotiable
Category: Puppies for sale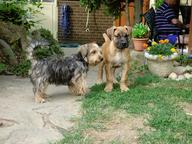 Chs Nuggi Boe Moravia offers for sale a malé named Argo born 29.4. Already ready for a new, loving home. Two times vaccinated, several times red, chipped with petpas. Mother :Rainbow Glade Nuggi HD...
Last update: 29. Jul, 2017
Country: Czech Republic
Price: 960 EUR
Category: Puppies for sale

Breeding is our passion, love and life, so we are doing everything to offer best quality pups. Our kennel 'Bracco MB' is registered in SABT and of course all of our breeding dogs passed needed tests a...
Last update: 07. Dec, 2013
Country: Poland
Price: 1000 EUR
Category: Puppies for sale