Breeding is our passion, love and life, so we are doing everything to offer best quality pups. Our kennel 'Bracco MB' is registered in SABT (boerboels) and FCI (caucasians). Of course all of our breeding dogs passed needed tests and exams.
Breed: Boerboel
Second breed: Caucasian Shepherd Dog (328)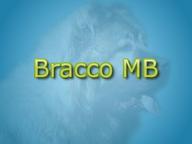 Breeder's active classifieds
Breeder's dogs
Breeder has no registered dogs.