We are kennel English Bulldog from Czech Republic in location Central Bohemia. English bulldog breed for more than 23 years. Kennel was founded in 1999. We are members of the Bulldog and Pug Club of Slovakia. Our first female was appointed ANETA Makura Dog , who was the founder of our breed. Like all breeder English bulldog , we soon found out how difficult it is to breed beautiful and healthy puppy, but even though we did not give up , and the Bulldogs have won us with everything. Our main idea is to breed quality, standard , healthy and long-lived bulldogs . This should be a priority for this breed . All our bulldogs are tested for health, min. heart and trachea examinations. We also try to make HUU tests (Hyperurikosuria) and other examinations especially in breeding dogs. We are supporters of mandatory health tests. All our puppies are bred in a home environment with access to the garden. We pay close attention to the socialization of puppies, which is very important for the future character.
Breed: Bulldog (149)
Breed note: Short-haired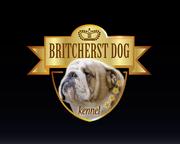 Breeder's active classifieds
Breeder's dogs
Breeder has no registered dogs.