Bull Terrier (011) puppies for sale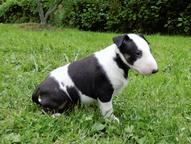 English Bull Terrier Kennel "of Likava" offers for sale beautiful dog, the biggest puppy of the litter "D" - Dustin (tricolor). More information and photos on www.bullterrierzlikavy.freepage.cz. Born...
Last update: 19. Jun, 2013
Country: Slovakia
Price: negotiable
Category: Puppies for sale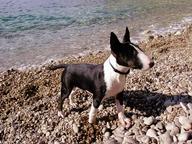 Mini Bull - Enzo(Bitter Sweet, Sorrowfull Sight, Czech Republic) is for sale. He is black & white, he has an excellent temperament and is top quality with many champions on both mum and dads sides...
Last update: 08. Feb, 2013
Country: Czech Republic
Price: 800.00 EUR
Category: Dogs for sale