Dogo Canario (346) puppies for sale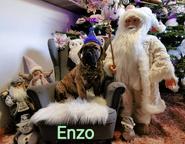 Dogo Queen kennel offers Great Dane puppies (presa canario) by parents Eloy Valachiadog x Judy Kujumdjiev. Both parents with us. The puppies are with PP FCI, PET passport, purchase contract, chipped...
Last update: 01. Jan, 2022
Country: Slovakia
Price: Obchodovateľný
Category: Puppies for sale
prodám: štěňata kanárské dogy bez pp. po rodičích s pp. barvy tmavé žíhané, k odběru po dohodě, kvalita zaručena, cena dohodou, více info.na tel.
Last update: 12. Mar, 2014
Country: Czech Republic
Price: 200
Category: Puppies for sale