Italian Greyhound (200) puppies for sale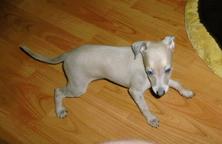 Italian Greyhound - 1 female isabelle color with pedigree FCI, 6 weeks of age and friendly character. Parents: excelent pedigree. Female Elvira, it´s intended for exhibition and breeding, it´s free of...
Last update: 10. Jul, 2017
Country: Czech Republic
Price: Negotiable
Category: Puppies for sale

Delivered to any country is possible. All export documents are ready. 2 Isabella boys are available. Fully vaccinated, microchiped, DOB - 01 AUG 2016 Father is champion and from France - In-Extremis D...
Last update: 28. Dec, 2016
Country: Ukraine
Price: 350 EUR
Category: Puppies for sale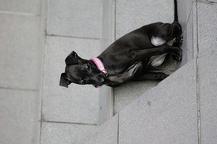 04/23/2014 The kennel Tesori di Carli FCI born in Poland, 3 beautiful females breed Italian Greyhound. 2 silver and 1 black Parents are: mother J.Ch.Pl Ch.Pl PT PEVONIA Kind of Nothing father J.Ch.P...
Last update: 19. Jun, 2014
Country: Poland
Price: Please contact
Category: Puppies for sale