Tibetan Spaniel (231) puppies for sale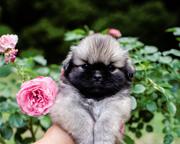 Tibetan spaniel puppies for sale after special parents. Mother is EUROPEAN WINNER 2021 Kiiramanna SOUND OF HEART , father is v World Winner'17 ,v European Winner'21 PIECE OF CAKE LIVOLLY We...
Last update: 30. Jul, 2022
Country: Poland
Price: 1500 EUR
Category: Puppies for sale
We have beautiful puppies of Tibetan spaniel with Pedigree for sale. If you are interested about our puppies, please write about you some words and your expectations: ada.hanusova@gmail.com Puppies...
Last update: 20. Mar, 2014
Country: Slovakia
Price: negotiable
Category: Puppies for sale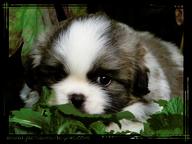 Tibetan Spaniel - Puppies with Pedigree (particolor, and tricolor and black & tan), father of Inter + MultiChampion Allister Bohemian by Birth (linie: of Lollipop and Dragonsong), mother Isis Perl...
Last update: 08. Feb, 2013
Country: Czech Republic
Price: 500.00 EUR
Category: Puppies for sale