At present time, Luizador kennel is engaged with breeding Great Danes, harlequin and black coloration. The Breeding kennel uses in breeding the dogs taken from well-known European kennels. Our Danes of exceptional quality! Gorgeous heads of European type, very strong bones, very well-built, awesome torsos and fine temperament. In Luizador Kennel a lot of dogs of Champions. Our kennel is known not only in Russia, but also abroad. Over 500 Great Danes from our kennel live in different Countries of World.
Breed: Great Dane (235)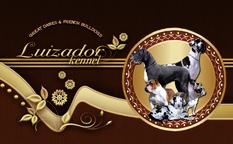 Breeder's active classifieds
Breeder's dogs
Breeder has no registered dogs.