ELITE SQUAD KENNEL presents - The Best Caucasian Shepherd Breeding of the Year 2015 !
Extraordinary Caucasian Shepherd / Ovcharka Puppies available from the finest Import lineage Sire & Dam to Genuine Caucasian Enthusiasts with prior experience in Large dogs.
Both Male & Female pups available.
We are currently taking reservation towards this litter.
Pups available to approved homes only.
We ship puppies World Wide.
Please know the breed.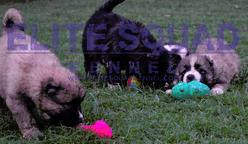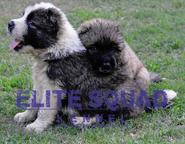 Category: Puppies for sale
Papers: Yes, it has
Breed: Caucasian Shepherd Dog (328)
Breed note: Massive puppies, extra large size
Gender: Bitch, Male
Date of birth: 26. Aug, 2015
Price: 120000 INR