We are selling 4 cairn terrier puppies. They were born on 28th on January. The puppies have LKD/FCI documents, are vaccinated, dewormed and chipped. They all have European passports for dogs.
The mother and father, both of them are the champions of Lithuania with documents.
This breed is suitable for everyone. This breed will be by your side when you need them, really friendly with kids and will be very happy when you will come home. The best breed ever!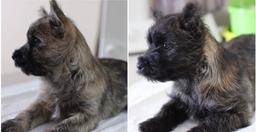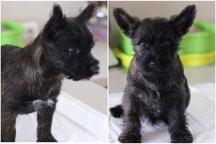 Category: Puppies for sale
Papers: Yes, it has
Breed: Cairn Terrier (004)
Gender: Bitch
Date of birth: 28. Jan, 2017
Price: 750 EUR