2 beautiful American cocker spaniel Males for sale with pedigree!
One, who has a golden mark in his face, he is the "Boss", he is good for shows, cute active puppy, Excellent temperament and movement.
The other one is the calmer, he loves to sleep,and play easely.
Any more info, please feel free to contact me!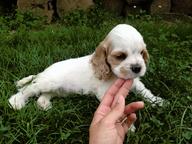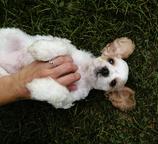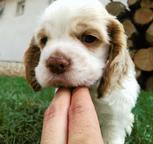 Category: Puppies for sale
Papers: Yes, it has
Breed: American Cocker Spaniel (167)
Breed note: Tricolor
Gender: Male
Date of birth: 04. Aug, 2019
Price: 700 EUR