Dogo Argentino (292) puppies for sale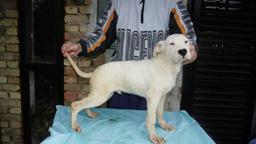 Puppies were born 12.11.2012. from a combination: father SASA OF Vemic: Hungary Clubshow 2010 judge Inzoli (Ita)-Intermediate class winner, Speciality dog ​​show 2010.judge Bellavitis (Arg)-open class...
Last update: 10. Mar, 2013
Country: Serbia
Price: 900EUR
Category: Puppies for sale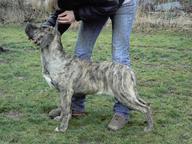 Puppies for sale, male , female..www.cimarron-uruguayo.com, milena75@email.cz
Last update: 08. Feb, 2013
Country: Czech Republic
Price: 1 000.00 EUR
Category: Puppies for sale

Kennel-Imam Porubszky Pierrot offered for sale with pedigree puppies after excellent parents. Mother: Gerenna Porubszky Pierrot (Pierrot Porubszky-Imam) Father: Jaguar del Talamochita (Import Argentin...
Last update: 08. Feb, 2013
Country: Slovakia
Price: 600.00 EUR
Category: Dogs for sale