Enter the latest 2female Czechoslovakian wolfdog of connection Amelly Sophia de Molay (HD, ED 0/0, Dwarf and DM N / N) and Akron Diamond Tichý Stín (HD, ED 0/0).
Both girls are very contact, friendly and inquisitive. Vaccinated, dewormed, microchipped, with EU passport, purchase agreement, husbandry service and a great starting package into a new home. All puppies are socialized.
We are looking for responsible owners with an interest in the breed and activity of the dog, who will have your dog as a life partner through thick and thin and will be with us in constant contact.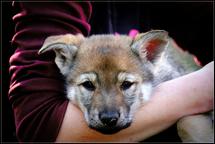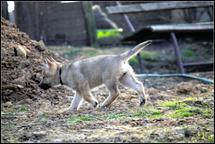 Category: Puppies for sale
Papers: Yes, it has
Breed: Czechoslovakian Wolfdog (332)
Gender: Bitch
Date of birth: 14. Feb, 2014
Price: negotiable