In a dog breeding AKILine FCI puppies were born on 31.03.2014 r.
Their mother is Never Never Land Milky Way (Myszka),their father Hush vom Marmelanenbudchen (Hush).
Myszka is at the forefront of Polish obedience. She represented Poland at the World Championships in Obedience in 2012 and 2013. She got very good feedback from top world trainers e.g. Riitta&Pekka Jantunen-Korri, Siv Svendsen.
All puppies from the previous litter are sport active. They are trained in obedience, agility, Frisbee, dog trekking.
Myszka and her daughter from the previous litter are being trained to take part in dog's contests and in future they may become rescuers amateurs.
Puppie's father is a descendant of Lovely Little Angels Andrew (IPO3).
His children are successful in different sports disciplines e.g. Szisza – Polish representative in obedience at World Championships in Obedience in 2013, Sienna – agility, Keeper – Frisbee.
Currently a reservation was released for 2 puppies: girl and boy.
Puppies will be sold only to a person who trains obedience. I am writing this condition in the contract.
Puppies come with a home kennel.
I attach the utmost importance to socialization. Puppies are dewormed and vaccinated.
More information: akiline.akiline@gmail.com
www.akiline.pl or facebook https://www.facebook.com/AKILine.DOGLine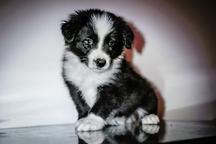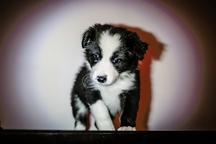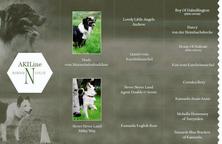 Category: Puppies for sale
Papers: Yes, it has
Breed: Border Collie (297)
Gender: Bitch, Male
Date of birth: 31. Mar, 2014
Price: 500 EUR