Keeshond puppies for sale- pedigree FCI.
Puppies promising for shows and breeding and PHPT gen. negative.
Litter O. Re-Jan Moravia.
Unique blood, excellent exterior, show type and very good character parents.
Puppies born 25. 11. 2016.
Pedigree FCI puppies: http://www.spic.cz/genealogie/index.php?pid=20702
Mother: Issis Re-Jan Moravia - very nice strong female.
PHPT negative, HD A/A - negative, ED 0/0 - negative, LP 0/0 - negative
Father: Multichampion, JCh.PHLJunior Champion of the Philippines, JCh. SVK, JCh.CZE, JCh.HRV, JCh. MDA
Nevastar Mashiro Kin
PHPT negative, HD B/B, ED 0/0 - negative, LP 0/0 - negative
Info and more photos: http://re-janmoravia.webnode.cz
Actual photos puppies: https://www.facebook.com/re.janmoravia/media_set?set=a.10211138993021306...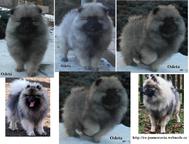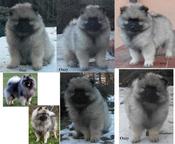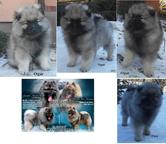 Category: Puppies for sale
Papers: Yes, it has
Breed: German Spitz (097)
Breed note: Keeshond , silver,
Gender: Bitch, Male
Date of birth: 25. Nov, 2016
Price: Negotiable