Giant German Spitz Black puppies for Sale. (Grossspitz schwarz Welpen) - females for sale.
Puppies born 4. 9. 2017. 1 male and 5 females - black colour. Experimental litter Q. Black Re-Jan Moravia.
Experimental litter Grossspitz puppies with pedigree FCI - Rare and critically endangered breed of dogs worldwide. 4 generations of breeding GROSSSPITZ in our kennel "Re-Jan Moravia". A successful breeding program to rescue Giant German Spitz Black (Grossspitz schwarz) with the help Wolfspitz/ keeshond.
Mother: Grossspitz Black Chloe Black Re-Jan Moravia pedigree FCI:
Father: Multichampion, Interchampion keeshond Logan Šumbarský pramen
HD A/A, ED 0/0, PL 0/0, PHPT genetic negativ, PRA-prcd clear, Hyperurikosurie neg., vWD typ I neg.- pedigree FCI
More photos and Info: http://re-janmoravia.webnode.cz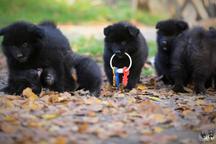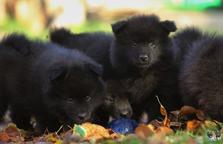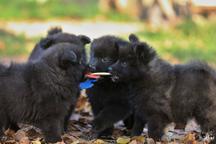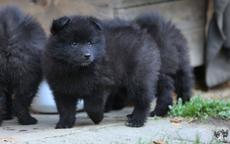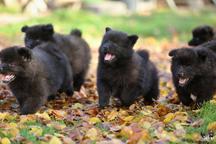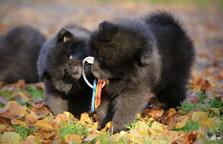 Category: Puppies for sale
Papers: Yes, it has
Breed: German Spitz (097)
Breed note: Grossspitz Black
Gender: Bitch
Date of birth: 04. Sep, 2017
Price: Negotiable