Giant schnauzer puppies on sale. Puppies have pedigree, vaccination, treated against worms.
Puppies are very well socialised. Father - exams ZVV2, Czech Club Champion, tests: HD 0/0, DNA profile, DCM N/N. Mother - exams BH-VT, FPR2, Czech Junior Champion,tests: HD 0/0, DCM N/N, PRA N/N, HUU N/N.
Cara has very good temper, active, not afraid. Suitable for exercise and shows.
Or she will be glad to live as family member in your garden or house.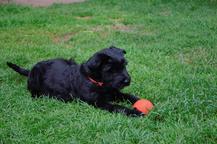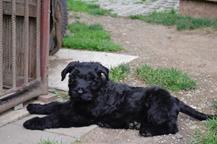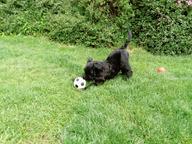 Category: Puppies for sale
Papers: Yes, it has
Breed: Schnauzer (182)
Breed note: Black
Gender: Bitch
Date of birth: 23. Mar, 2022
Price: On request