We accept reservations for puppies with pedigree Akita, Japan clean lines, red and brindle colors. Both parents nice, quiet character, show successful.
Mother L-Amaya Sora Tomimopa - CAC, 2CAC, 2ResCAC, 2ResCACIB, Club Winner, KV, a dog imported from Japan.
Father D 'Goro Go Of Kamino Ken - Club and Czech Junior Champion, Champion of the Czech Republic, Slovakia, Montenegro, Macedonia, Bulgaria and Serbia. Ancestors imported from Japan, pedigree AKIHO.
Expected date of birth 22.září around 2013. Puppies will be vaccinated, dewormed and microchipped with Europas.
Email heckovap@seznam.cz, tel.603270677. Czech Republic, Ostrava.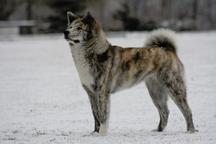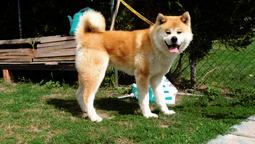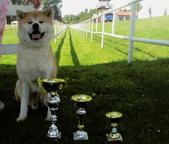 Category: Puppies for sale
Papers: Yes, it has
Breed: Akita (255)
Breed note: AKITA INU
Gender: Bitch, Male
Price: agreement