Male puppy, born 07/09/2022. Extremely stable character, fearless, socialized. . . Strong skeleton for his age, teeth and testicles correct.
Good with other dogs, trained on a leash. . .
We can organise the transport for a puppy.
Fantastic bloodlines,rare bloodlines from KNPV,mondio and ring lines. That are not represented so much in our area.
Both parents have been health tested and successful in work according to the IGP program.
Father Apollo Don HD A / ED 0. IGP 1
Mother Chilli WS From Bariva HD A/ED 0. IGP 1
Line mating to the famous male in Belgium Goliat ( https://www.working-dog.com/dogs-details/88257/Goliatt-LOSH-1022255-Cokic )
Feel free to ask us for more information via email jovanicbarbara@gmail.com.
In the pictures, puppy and parents.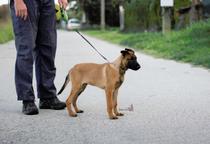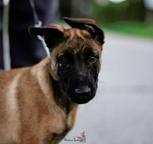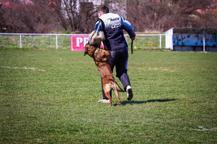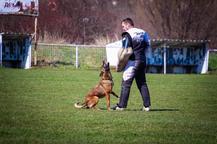 Category: Puppies for sale
Papers: Yes, it has
Breed: Belgian Shepherd Dog (015)
Gender: Bitch, Male
Date of birth: 09. Jul, 2022
Price: 400EUR