Puppies for sale

Puppies are born and lovingly raised in our house. Each potential buyer can get plenty of photos of our dogs-children from the their first day of life. Parents of our puppies are champions and grand...
Last update: 04. May, 2017
Country: Germany
Price: 1200EUR
Breed: Irish Red Setter (120)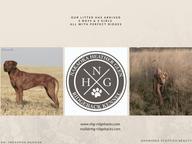 5 boys & 4 girls were born in the Nakaoka Heather Glen Kennel on 11 April, 2017. All the puppies have outstanding ridges and are looking for their forever homes. The dame is our lovely Hemmie, ak...
Last update: 29. Apr, 2017
Country: Hungary
Price: 1500 EUR
Breed: Rhodesian Ridgeback (146)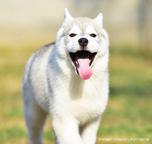 We offer litter from health-tested parents & champions. We have breed Siberian Husky since 2007, using world-famous bloodlines and the selection of the best dogs. We breed more than 43 champions (...
Last update: 18. Apr, 2017
Country: Macedonia (FYROM)
Price: 1500 EUR
Breed: Siberian Husky (270)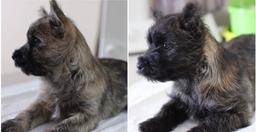 We are selling 4 cairn terrier puppies. They were born on 28th on January. The puppies have LKD/FCI documents, are vaccinated, dewormed and chipped. They all have European passports for dogs. The moth...
Last update: 12. Apr, 2017
Country: Lithuania
Price: 750 EUR
Breed: Cairn Terrier (004)

Chic appearance incredible red color guys from the collection of precious stones of the Wildlife Magic kennel. They are created to be faithful friends for active,enthusiastic people. These dogs are...
Last update: 01. Apr, 2017
Country: Ukraine
Price: 1500 Eur
Breed: Thai Ridgeback Dog (338)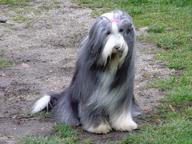 Puppies with export FCI pedigree, champion bloodline, parents and grandparents are HD-free. Export to worldwide acceptable.
Last update: 15. Mar, 2017
Country: Czech Republic
Price: 800 EUR
Breed: Bearded Collie (271)

Caucasian Shepherd great puppies for sale, from titled parents. Parents of puppies registered in FCI. puppies father champion of Georgia, puppies Grandpa champion of Europe. puppy transportation is in...
Last update: 09. Mar, 2017
Country: Georgia
Price: 1000 EUR
Breed: Caucasian Shepherd Dog (328)

We accept reservation on breeding 2017.Puppies will born in APRIL. Our breeding is based on deep generation guard dogs for personal protection.Puppies will be chipped, vaccinated with pedigree.
Last update: 19. Feb, 2017
Country: Slovakia
Price: 1200 EUR
Breed: Crossbreed

We have a boy of American Hairless Terrier. He is born 12/01/2016 and is ready for delivery. American Hairless Terrier is an alert dog, whose curiosity and intelligence make it an easy dog to train. I...
Last update: 11. Feb, 2017
Country: Norway
Price: € 1200
Breed: American Hairless Terrier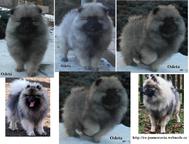 Keeshond puppies for sale- pedigree FCI. Puppies promising for shows and breeding and PHPT gen. negative. Litter O. Re-Jan Moravia. Unique blood, excellent exterior, show type and very good character...
Last update: 07. Feb, 2017
Country: Czech Republic
Price: Negotiable
Breed: German Spitz (097)
Pages