Dog Breeders
Bira Bromahi is an internationally protected kennel, which the Czech-Moravian Cynological Union registered on October 15, 2019 under the number 664/19.
Last update: 02. Dec, 2021
Country: Czech Republic
The DOGO QUEEN kennel. Contact: merybratkova@gmail.com, www.presacanario.sk, FB: Maria Lászlová Bratkova
Last update: 29. Nov, 2021
Country: Slovakia
Breed: Dogo Canario (346)
We are a newly established small family kennel formed out of our love for the Borzoi breed and the wish for our two beautiful dogs to produce litter that others will love as much a...
Last update: 04. Nov, 2021
Country: Poland
Prowadzę hodowlę zawodowo ,to moja pasja i życie ma piecze klinika weterynaryjna nad hodowla gdzie bardzo dobrze dobieramy skojarzenia i dajemy nacisk nad genetyka
Last update: 03. Oct, 2021
Country: Poland
Breed: Bulldog (149)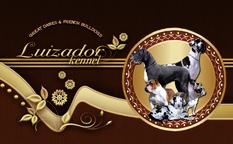 At present time, Luizador kennel is engaged with breeding Great Danes, harlequin and black coloration. The Breeding kennel uses in breeding the dogs taken from well-known European...
Last update: 31. Jul, 2021
Country: Russia
Breed: Great Dane (235)

Our dogs have excellent exterior, stable mentality and interesting pedigrees. We contact with our dogs and puppies every day many times, they have great socialization and can adapt...
Last update: 26. Mar, 2021
Country: Ukraine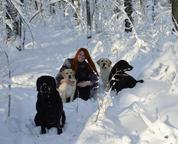 Kennel labrador retriever FCI-UKU - MERI-STUART
Last update: 15. Mar, 2021
Country: Ukraine
Breed: Labrador Retriever (122)
Family-run kennel located in the country-side breeding healthy and loved dogs (German Shepherds and Welsh Corgis Pembroke).
Last update: 28. Nov, 2020
Country: Serbia
Breed: Welsh Corgi Pembroke (039)

Jsme malá chovatelská stanice zabývající se chovem psů plemene Německý špic vlčí / Keeshond s PP. Klademe důraz na kvalitní exteriér, zdraví a povahu. Odchovali jsme již několik šp...
Last update: 26. Jul, 2020
Country: Czech Republic
Breed: German Spitz (097)
My dogs it's your dream
Last update: 22. Apr, 2020
Country: Ukraine
Breed: Tibetan Mastiff (230)
Pages