Dogs and puppies for sale in Czech Republic
Official name: Czech Republic
Continent: Europe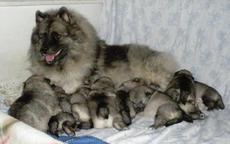 Keeshond - puppies for sale, now Mother: Junior Champion CZ Brassia Mag Force. Father: International Champion, Club Champion, Champion SK Askar Adelit. Date of birth puppies: 04.10.2011. Born 9 puppie...
Last update: 08. Feb, 2013
Price: 600.00 EUR
Breed: German Spitz (097)
Category: Puppies for sale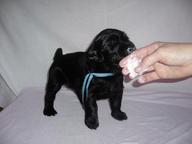 Kennel of the Black Pearl sells puppies Flat Coated Retriever with PP Litter "A" Puppies were born October 7, 2011 (taking the first half of December 2011) A total of 12 puppies born out of 7 females...
Last update: 08. Feb, 2013
Price: 0.00 EUR
Breed: Flat Coated Retriever (121)
Category: Puppies for sale
Pages