Puppies for sale

Chic appearance incredible red color guys from the collection of precious stones of the Wildlife Magic kennel. They are created to be faithful friends for active,enthusiastic people. These dogs are...
Last update: 01. Apr, 2017
Country: Ukraine
Price: 1500 Eur
Breed: Thai Ridgeback Dog (338)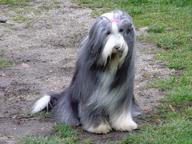 Puppies with export FCI pedigree, champion bloodline, parents and grandparents are HD-free. Export to worldwide acceptable.
Last update: 15. Mar, 2017
Country: Czech Republic
Price: 800 EUR
Breed: Bearded Collie (271)

Caucasian Shepherd great puppies for sale, from titled parents. Parents of puppies registered in FCI. puppies father champion of Georgia, puppies Grandpa champion of Europe. puppy transportation is in...
Last update: 09. Mar, 2017
Country: Georgia
Price: 1000 EUR
Breed: Caucasian Shepherd Dog (328)

We accept reservation on breeding 2017.Puppies will born in APRIL. Our breeding is based on deep generation guard dogs for personal protection.Puppies will be chipped, vaccinated with pedigree.
Last update: 19. Feb, 2017
Country: Slovakia
Price: 1200 EUR
Breed: Crossbreed

We have a boy of American Hairless Terrier. He is born 12/01/2016 and is ready for delivery. American Hairless Terrier is an alert dog, whose curiosity and intelligence make it an easy dog to train. I...
Last update: 11. Feb, 2017
Country: Norway
Price: € 1200
Breed: American Hairless Terrier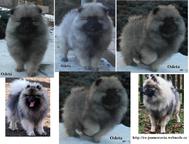 Keeshond puppies for sale- pedigree FCI. Puppies promising for shows and breeding and PHPT gen. negative. Litter O. Re-Jan Moravia. Unique blood, excellent exterior, show type and very good character...
Last update: 07. Feb, 2017
Country: Czech Republic
Price: Negotiable
Breed: German Spitz (097)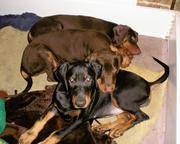 CZ kennel of Helfštýna with 35 years of experience in breeding promptly offer for sale brown male and black female . Father ICH Dirk Swank della Villa de Channes, Club Champion, Multi Champion, IPO3,...
Last update: 04. Feb, 2017
Country: Czech Republic
Price: 500 EUR
Breed: Dobermann (143)

We offer for sale Tibetan mastiff Puppies, successful parents, father-Sat Sang Sang Dagpo, Junior Champion CZ, Champion CZ, Club Champion KTD Junior Club Champion KTD Club Champion KCHMPP šampión.Moth...
Last update: 04. Feb, 2017
Country: Slovakia
Price: 800 EUR
Breed: Tibetan Mastiff (230)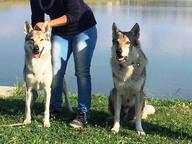 Sonds Wild Of Hungary aus Tschechoslowakischer-Wolfshund Gezücht, qualitativ Welpen für Austellung, Sport, Hobby und für Aufzucht. Die Welpen sind mit Chip, Eu-pass, Stammbuch, mit alle Impfungen und...
Last update: 02. Jan, 2017
Country: Hungary
Price: 700 EUR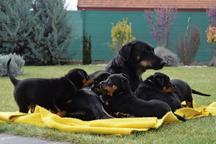 Beauceron - puppies for sale Available (black & tan) male and female beauceron puppies from working parents! Puppies recommended for shows, sport, canicross, obedience, frisbee, guarding, family...
Last update: 02. Jan, 2017
Country: Slovakia
Price: Negotiable
Breed: Beauceron (044)
Pages