Dog Breeders

We are one of the oldest collie kennel of Hungary, in Europe, based on british lines. Our goal is keep the type, improve the health with the new devices of sience. According to thi...
Last update: 23. Jul, 2022
Country: Hungary
Breed: Collie Rough (156)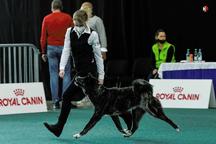 We are breeding Akita Inu. The term ,,Itai Doshin" means ,,many in body, one in mind". We chose this phrase for the name of our kennel because, in our opinion, it describes well th...
Last update: 17. Jul, 2022
Country: Czech Republic
Breed: Akita (255)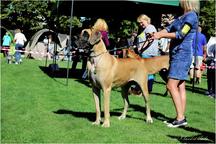 Great Dane kennel fawn & brindle
Last update: 27. Jun, 2022
Country: Poland
Breed: Great Dane (235)
Once you get to know this breed, the addiction becomes so great that you realize that only one dog is not enough. Even it is not easy all the time, love for this beautiful breed ma...
Last update: 21. Apr, 2022
Country: Croatia
Breed: Rhodesian Ridgeback (146)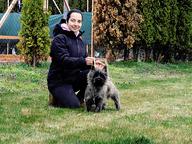 We are responsible breeders of caucasian ovharka, based in Europe, Romania, city Zarnesti, at few kilometers on Bran Castle ( Dracula Castle); we are dog breeders since 2004 and ou...
Last update: 14. Apr, 2022
Country: Romania
Breed: Caucasian Shepherd Dog (328)
The first Georgian Dog Kennel in Ukraine «Pride of Georgia» presents: - PURE GEORGIAN BREED - STRONGLY - BONED AND MUSCULAR puppies with large head and powerful legs - EXCELLENT an...
Last update: 22. Mar, 2022
Country: Ukraine
Breed: Georgian shepherd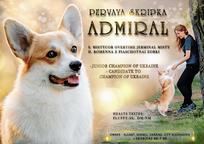 I'm the Ethical breeder of Corgis and East European Shepherds, Our dogs is tested, Titled. if you are interested in East European Shepherds or Welsh Corgi Pembroke or Welsh Co...
Last update: 20. Feb, 2022
Country: Ukraine
Breed: Welsh Corgi Pembroke (039)
I'm a dog lover, veterinarian technician who felt in love with Frenchies. Breeding and taking care of them makes me happy.
Last update: 16. Feb, 2022
Country: Serbia
Breed: French Bulldog (101)
FCI show kennel Forcewind. Champion dogs with pedigree
Last update: 18. Jan, 2022
Country: Bulgaria
Bira Bromahi is an internationally protected kennel, which the Czech-Moravian Cynological Union registered on October 15, 2019 under the number 664/19.
Last update: 02. Dec, 2021
Country: Czech Republic
Pages